bébédelaroca © mondial du théâtre

Mondial du Théâtre - Monaco 2021
August 17
th
- 22
nd


Indeed, the access to the shows is free, however, it will be necessary to reserve your seats by email or by telephone

3 plays by theater, 2 theaters by night

Tuesday, August 17th
Opening Night
Théâtre des Variétés
Japan – Slovakia – Argentina
Wednesday, August 18th
Théâtre Princesse Grace
United States – Portugal – Central African Rep
Théâtre des Variétés
Argentina – Slovakia – Japan
Thursday, August 19th
Théâtre des Variétés
Morocco – Belgium – Russia
Théâtre Princesse Grace
Central African Rep – Portugal – United States
Friday, August 20th
Théâtre Princesse Grace
Spain – Lithuania – France
Théâtre des Variétés
Russia – Belgium – Morocco
Saturday, August 21st
Théâtre des Variétés
United Kingdom – Finland – Italy
Théâtre Princesse Grace
France – Lithuania – Spain
Sunday, August 22nd
Théâtre des Variétés
Italy – Finland – United Kingdom
Closing Night

We shall send you the confirmation of your reservation as soon as possible.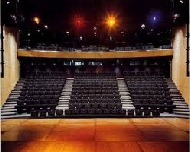 Théâtre des Variétés
1 boulevard Albert 1er
Théâtre Princesse Grace
Avenue d'Ostende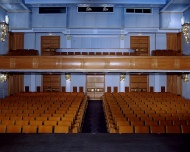 The theatrical evenings begin at 18:00 *.
Between the performances, we need 30 minutes of interval to allow the changes of the sets.
The schedules of the 2nd and the 3rd performances are variable from one evening to the day after, so they will not be communicated. * For security reasons, people will be controled at the entrance of the theatres The decision concerning the Health situation and the Covid-19 will be dediced in May 2021.
More detailed informations to come.